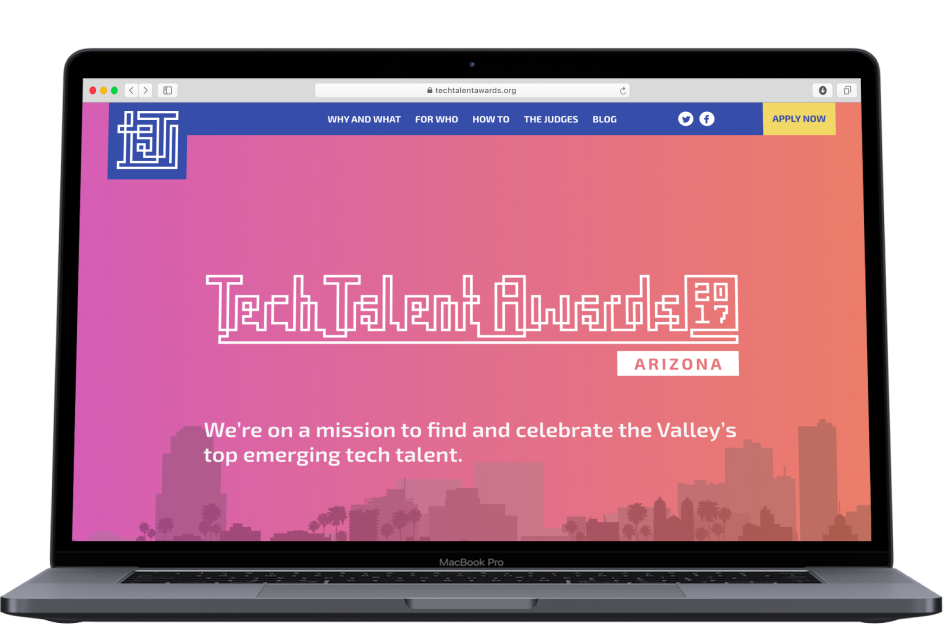 TechTalent Awards
Interactive Website
On a mission to find and celebrate the top emerging tech talent.
There are awards for design, development, sales, leadership, roles, and whole companies and communities, but what about the talent in the back who work tirelessly to help these organizations and communities rise and thrive.
The TechTalent Awards were created to recognize people who make an impact in their organization or their community. The creator, Bth Cochran, Founder and CEO of Wired PR Group felt a need to create a platform to recognize these people.
Beth came to us with a challenge. Design and build a MVP experience that reflected the vivacity, energy, and excitement these people deserve and make it a delightful experience to submit a nomination either for yourself or on behalf of another.
... for an awards submission site? YEAH, for an awards submission site.
What we did
Brand Identity Consultation
User Experience Design
UI Animation
Technical Strategy
Marketing Consulting
Integrated Marketing Design
Digital Customer Journey
Digital Design
LAMP Stack Development
Awards
Honors Awwwards Honorable Mention
Application Tech Stack
The experience.
Make it Simple, Easy, and Surprising.
Reading a wall of copy on typical award nomination sites can make a person's eyes roll. Let alone the digital submission experience.
We treated the front page with identifiable sections, each section is broken down with easily digestible content.
Leading in tech PR, Beth and her team submit award nominations for their clients all the time and disliked the submission experience from a usability and visual design standpoint.
We made the form beautiful and feedback driven so anyone submitting could do it seamlessly one a single page.
Throughout, small animated visual elements lead you through the content from section to section. The skyline at the top shows the Phoenix skyline, the testing sity for the awards, rising from the mist of gradients into the sky. The skyline silhouette repeats in the footer where the TechTalent logo rises like the moon from behind the city.
Truly Responsive with mobile-only easter eggs.
With plans for a promoting the awards organically through social media, we anticipated 60% of our web traffic to be from mobile devices. Fans for building easter eggs into all our work, we crafted and developed several mobile only interactions for our visitors: flipping hamburger menu, scroll triggered connecting lines, click triggered skyline draw, mosaic tile reveal for images and many more.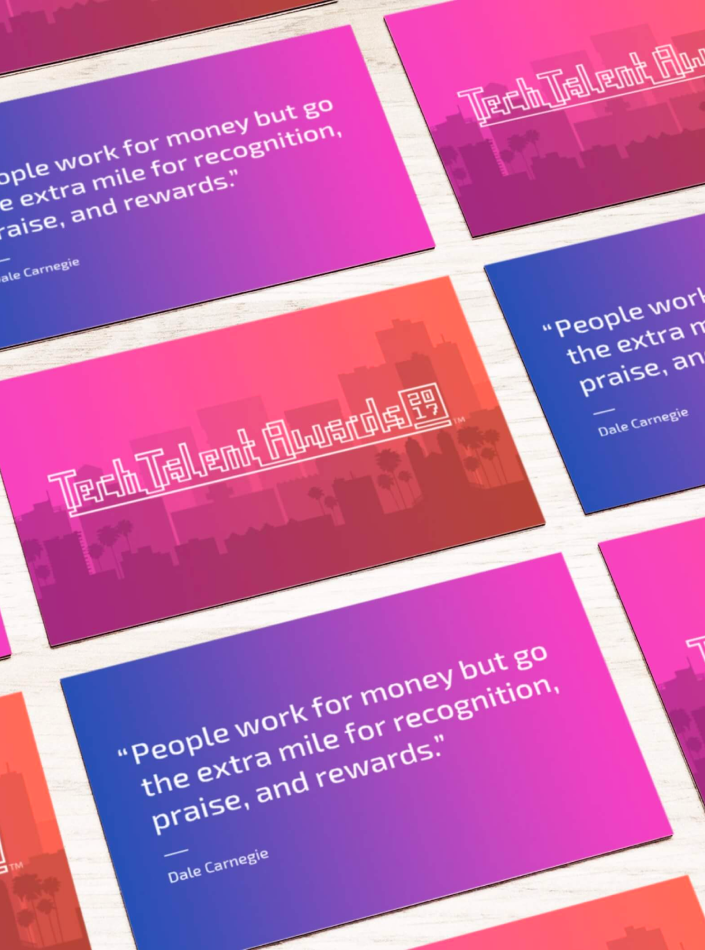 The brand.
Nostalgic, fun, and new.
We were looking at a few visual brand directions for the awards. We wanted the word mark to stand on it's own and contain a visual representation of a journey and connection to the community as a whole.
The awards needed to feel fun and have a component of emotion. We played on styles and concepts from our childhoods. We looked at brain games like the Rubix Cube and Simon, we looked at the Etchisketch and the old school video games we grew up playing like Tetris, Pong, and PacMan, among others.
Pairing the gamified tech of the past with clean modern composition and gradients, the colors of modern day, an energetic and kinetic concept rose from the ashes of the other in-the-box concepts.
This is the direction we couldn't stop thinking about.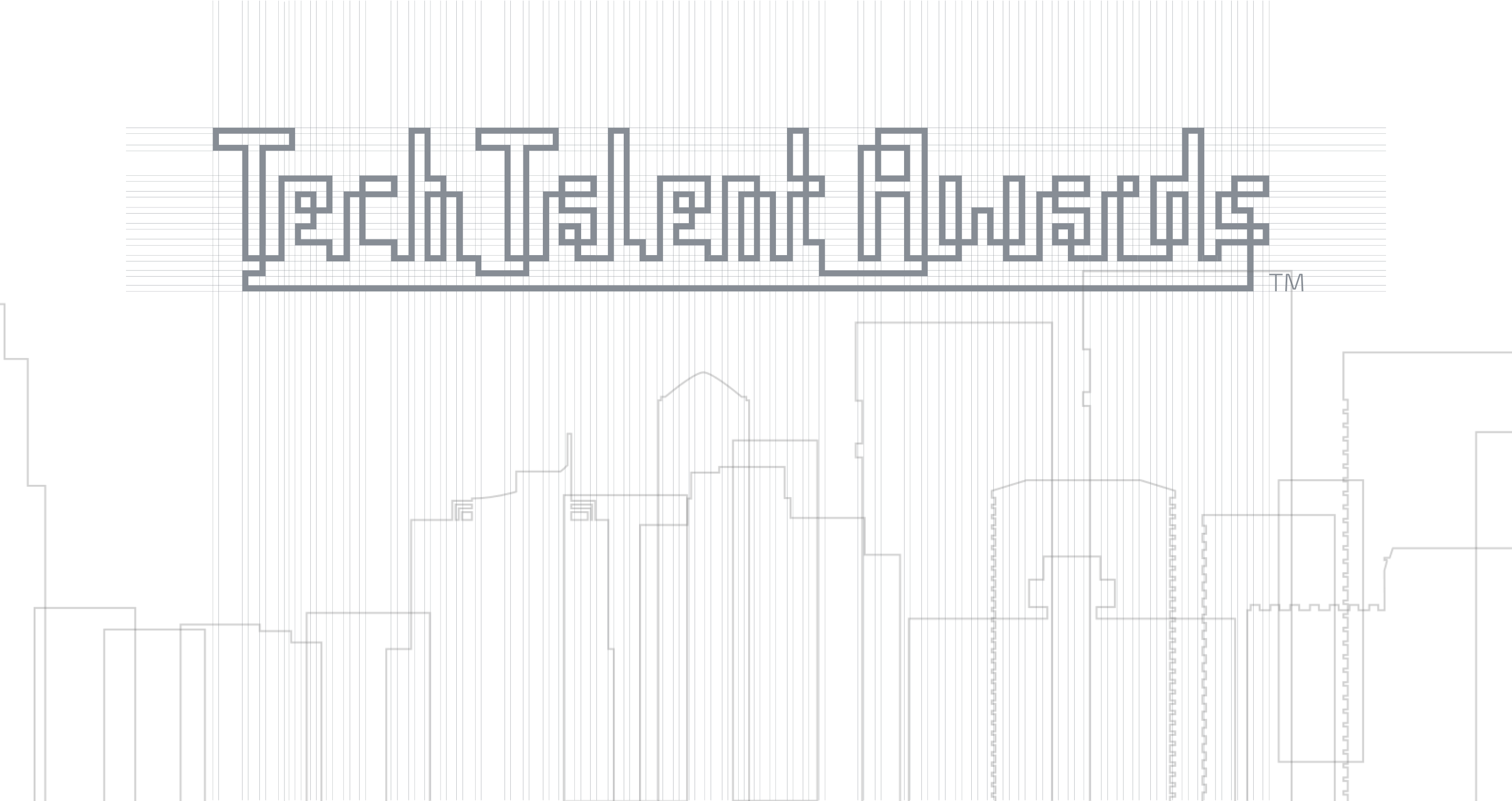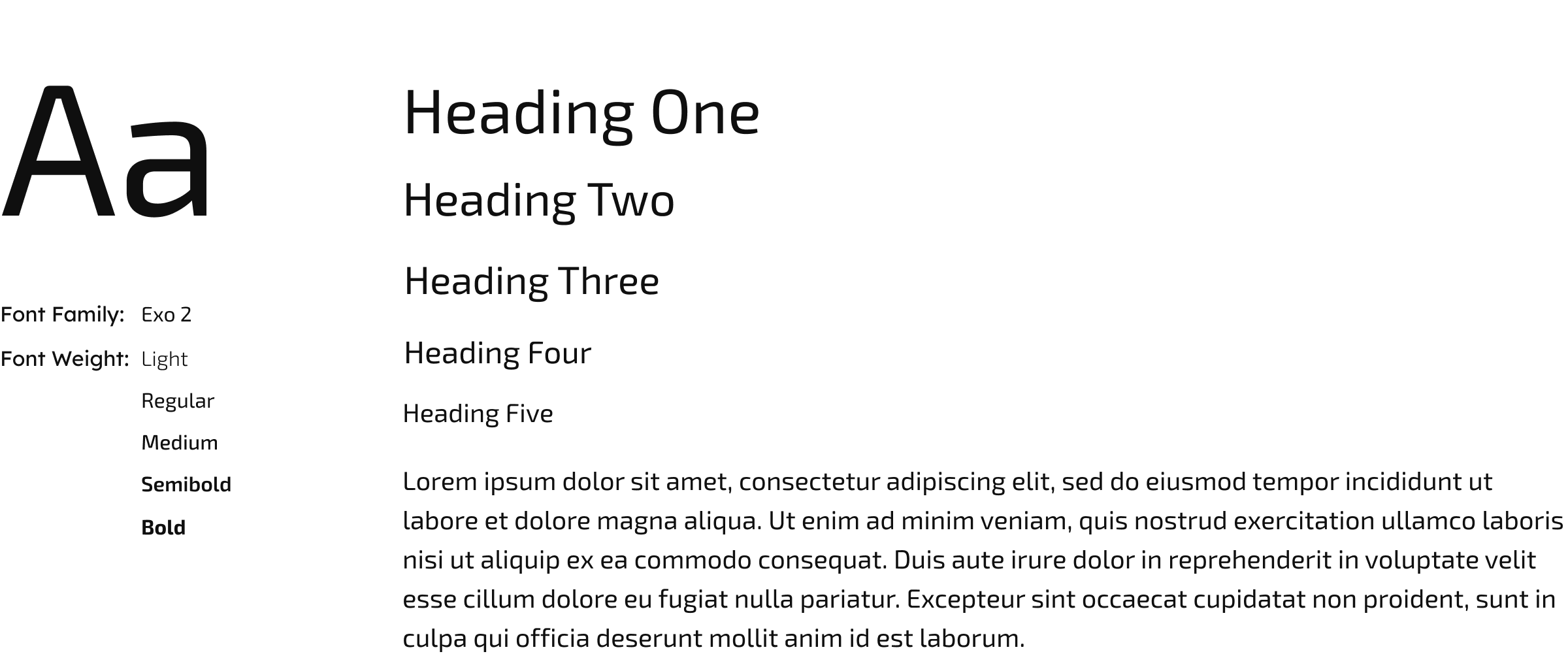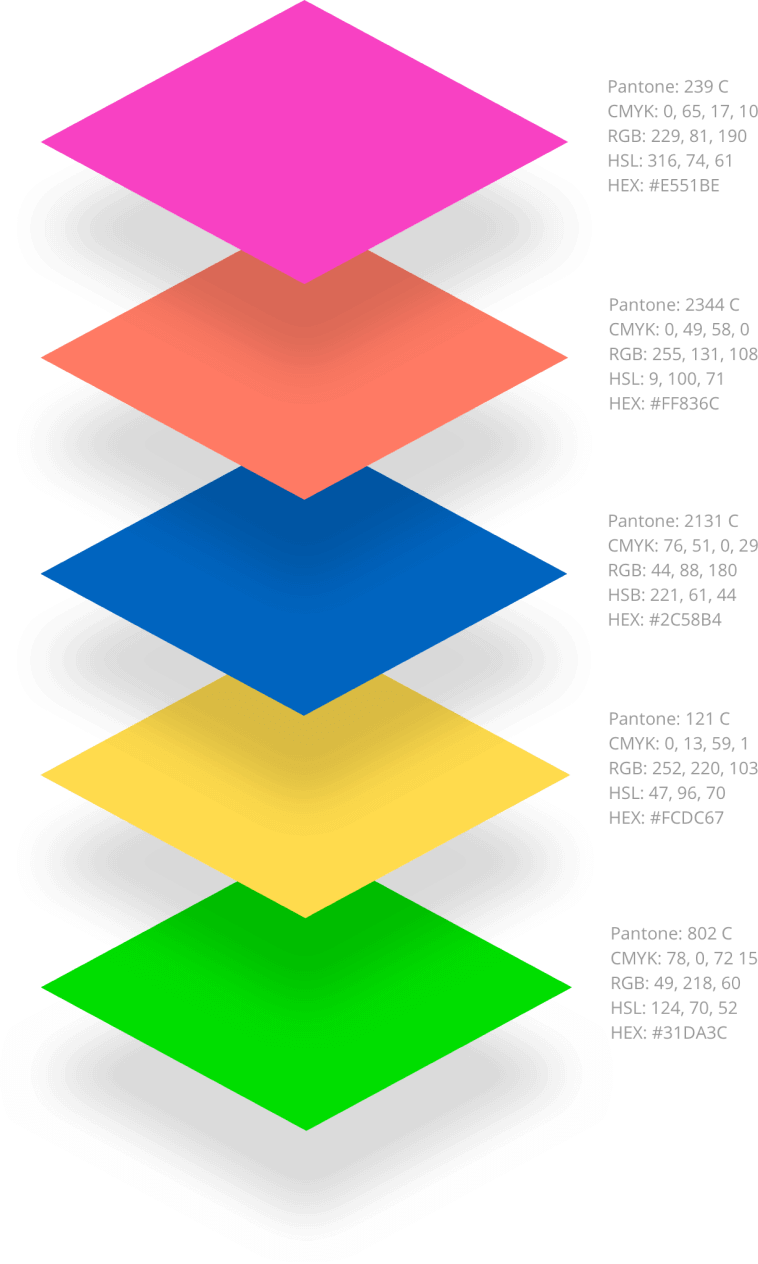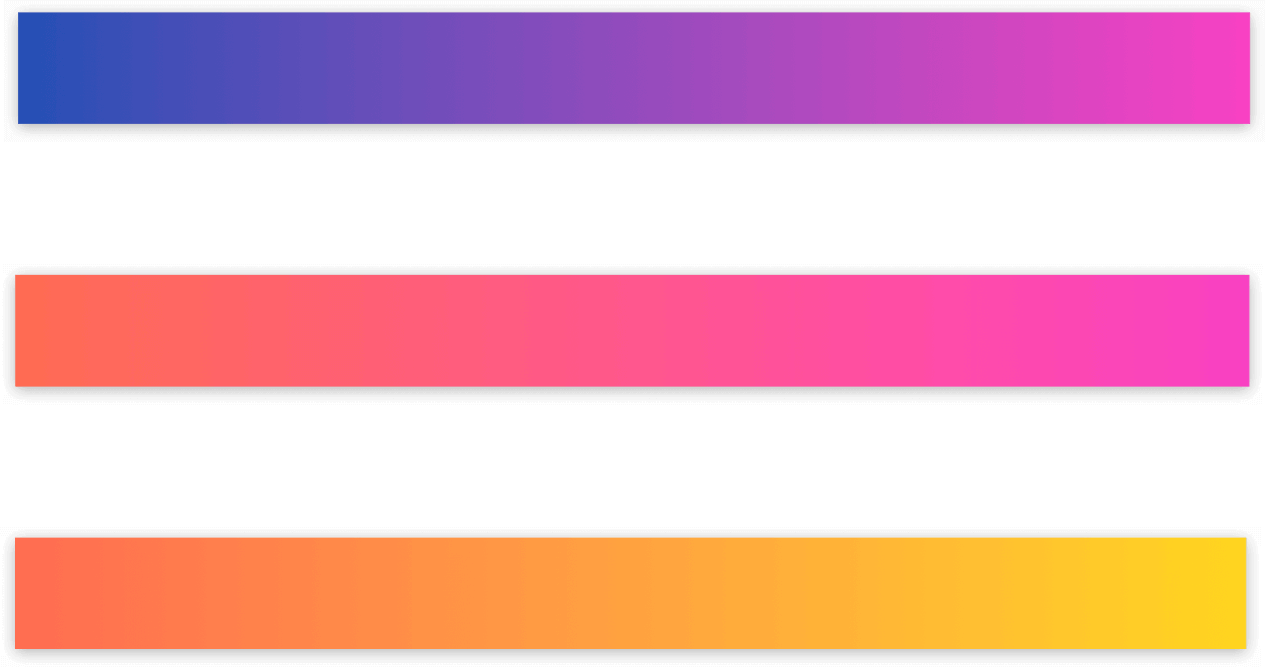 Engagement.
Engage them where they already are.
Touchpoint's were created to nurture and engage people interested in participating and leading in the recognition of TechTalent. A Facebook community hub, a newsletter and targeted social outlets were set up to alert and draw people into the community.
To reach a broader audience, an alliance with the SuccessLab podcast, hosted by Beth, was struck to do special edition episodes dedicated to talking to leaders about tech talent. Design was applied to show the alliance visually with co-branded promo graphics for a variety of sites and social channels. The podcast episode audio feed and show notes are pipped into the site as blog posts.
Consult our experts.
We're here to make an impact on the way you work. Whether it's growing your business with an enterprise-grade solution or needing a strategic path forward to bring your vision to light, we can help.