Operations Driven Services for
Small Manufacturing Companies.
At AKOS, we specialize in empowering small manufacturing companies to thrive in today's competitive landscape. Our comprehensive Operations Driven Services are tailored to boost your sales, enhance brand awareness, and optimize your manufacturing processes. With a team of seasoned experts, we are committed to helping you achieve operational excellence and sustainable growth.
Why Choose Us?
In a rapidly evolving business landscape, small manufacturing companies face unprecedented challenges in staying ahead of the competition while maintaining operational efficiency. We understand the pulse of the industry and recognize the critical importance of strategic solutions for sustainable growth.
Our Operations Driven Services are purpose-built to revolutionize your operations and elevate your success to new heights. With a keen eye on current trends and cutting-edge innovations, we offer a comprehensive suite of solutions that encompass every aspect of your manufacturing process.
As we navigate through an era of unprecedented global shifts and customer demands, our mission remains resolute - to equip your business with the tools and expertise it needs to thrive in today's competitive marketplace.
Expertise in Product Design and Development
Stay steps ahead of the competition with our skilled designers and engineers who collaborate closely with you to bring innovative and market-winning products to life. Your ideas will become reality, ensuring you stand out in the industry.
Efficient Purchasing/Procurement Solutions
Streamline your supply chain and reduce costs through our intelligent purchasing and procurement strategies. Our experts identify the best suppliers, negotiate optimal terms, and ensure timely deliveries, empowering you to maximize your resources
Accurate Forecasting for Informed Decisions
Make informed decisions with confidence using our precise forecasting solutions. Our data-driven approach helps you anticipate market trends and customer demands, enabling you to proactively address challenges and seize opportunities.
Intelligent Capacity Planning
Unlock the full potential of your manufacturing capacity with our savvy planning solutions. Avoid costly downtime and overproduction by optimizing your resources for maximum productivity and profitability.
Proactive Inventory Management
Take control of your inventory with our proactive management approach. Bid farewell to stockouts and excess inventory costs, as we keep your operations running smoothly and efficiently.
Reliable Quality Control
Quality is at the core of our mission! Our rigorous quality control processes ensure that your products meet the highest standards, building a reputation of excellence that resonates with your customers.
Timely Delivery to Customers
Customer satisfaction is paramount, and we guarantee on-time and efficient delivery of your products. With OperationsPro, you can exceed customer expectations, driving loyalty and repeat business.
Experience the innovation we brought to DuneSport with a custom-built ERP solution. Our strategic approach to operational challenges revolutionized how they build custom trailers, manage inventory, and streamline floor manufacturing batching. We blend cutting-edge technology with years of expertise to optimize operational efficiency and drive business growth.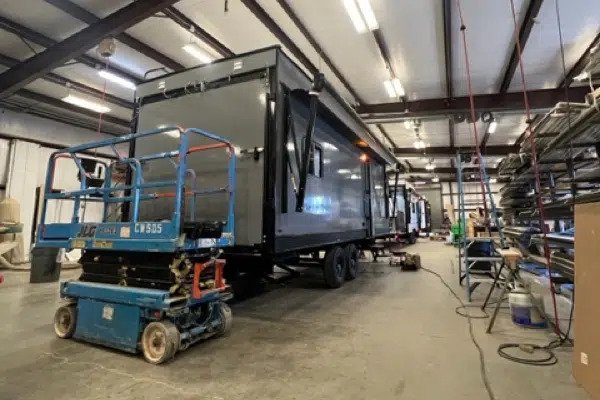 DUNE SPORTS MANUFACTURING
Zero Downtime for an ERP system built on Cloud Architecture.
Refactoring existing business logic, we made process improvements with WBS, guided training for internal teams, and built a modern cloud-backed platform to manage and run manufacturing sprints. See case study
Let's Connect
Ready to take your manufacturing operations to the next level? Let's connect and explore how AKOS can supercharge your success. Our team of experts is eager to discuss your specific needs and tailor our Operations Driven Services to fit seamlessly into your business. Optimize your processes, maximize your efficiency, and boost your profitability today. Contact us now to schedule a complimentary consultation. The path to manufacturing excellence starts here.